See on Scoop.it – Pecha Kucha & English Language Teaching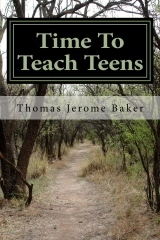 Re-Imagining the Past: Maintaining Classroom Discipline (1947)
Time To Teach Teens: The Extremes of Experience
I call this "Re-Imagining the Past" because nowadays everyone says we are still educating students just like we did more than a hundred years ago. When we "Re-Imagine the Past", we are able to understand the present and more importantly, to shape our future.
Some things change, and rightfully so, especially when we consider things like language and technology. But where human behaviour is concerned, we should not be surprised to recognise more similarities than differences. Indeed, some things have been, and most likely always will be, the same as they were 50 or 60 years ago, as in the video we have from 1947..
How do you manage a classroom?
See on englishclass2000.blogspot.fr