See on Scoop.it – UnConference: The Conference That's Not A Conference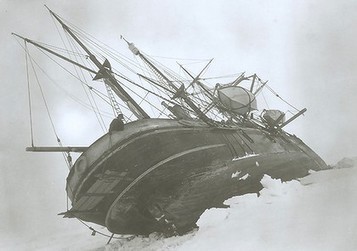 It was 1912 when a certain Ernest Shackleton was looking for some men for a hazardous journey in the newspaper advertisement below. The weird guy that posted this ad made a quite unattractive offer…Today, it is our time…
The time has come to organise EdCampSantiago 2013. From experience, we know that it does not require anything more but a small group of dedicated individuals who somehow do not believe what we are told by the naysayers, by the skeptics, by the media, by those who we come into contact with.
In spite of what everyone tells us, namely that we are small and insignificant, incapable of bringing about any real change, an EdCamp Santiago organiser has a deep and abiding conviction that changing the status quo not only should be done, not only can be done, but must be done.
Overcoming apathy and inertia is not everyone's cup of tea, however.
We all have powerful reasons to invest our time, energy, and efforts in other pursuits. You and I know that, and we accept the reality of our lives, and then, like Shackleton in his day and time, make choices which define us throughout eternity.
Some of us choose to live for today, because today is a sufficiently challenging proposition. Today is a tremendous hurdle, without any doubt. Yet there is another choice we can make.
We can choose to look past today, past tomorrow, past next week, past next month, past next year, and see what we can see. What is our destiny, what is our fate?
See on edcampsantiago.wordpress.com