See on Scoop.it – International Baccalaureate Program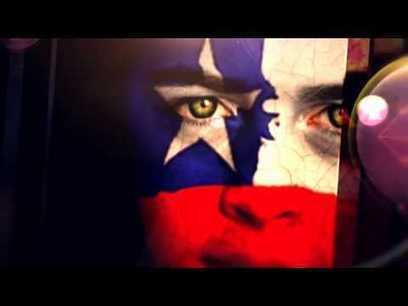 http://bit.ly/12P8yaT Chile is a beautiful country that has stolen my heart, my imagination, and become my reality, my life, for the past twelve years, and w…
EdCamp Santiago's insight:
** This book is for teachers, educators, students, parents, administrators, everyone who has a stake in education. By definition, that is everyone. Timeless issues are looked at, to gain reflective insights which both challenge and confirm our beliefs about education. Being a teacher in Chile, after all, is no different than being a teacher in your beautiful country.**
Chile is a beautiful country that has stolen my heart, my imagination, and become my reality, my life, for the past twelve years, and will become my future reality. Chile, she needs good teachers. Come to Chile, and I will share her with you.
Are you a good teacher? You are a good teacher?
You might ask me: "How do you become a good teacher?" My answer: Love.
First, love what you do. Love being a teacher so much that if you had the power to be anything on Earth, pilot, astronaut, doctor, dentist, taxi-driver, singer, dancer, artist, musician, anything at all, you would still choose to be a teacher. Love being a teacher, that's the most important thing to do, that's number one.
In the pages of this book I share with you my love of being a teacher in Chile. I care about teaching, and the issues that impact teaching and learning, not only in Chile, but worldwide. I hope you will also enjoy "Being a Teacher in Chile" as much as I have.
I share with you in the pages of this book an honest look at some contemporary issues that affect all teachers, in all countries of the world. Bienvenido. Welcome to my Chile!
The common thread in this book is Chile, and its education system, which is similar to all other education systems worldwide, considering its purpose, which is to educate its people. The Top My Top Ten Themes in this book are:
1. Teacher competency
2. What is a "good" teacher?
3. Too sexy to teach? Behaviour away from work
4. PPP: Methodology for student engagement
5. The Native Speaker Fallacy (Why knowing English does not mean you can automatically teach English without teacher training)
6. A Native Speaker Case Study (Real world Case Study)
7. What is a "bad" teacher? (It's not a movie!
8. Identifying good teachers (and hiring them)
9. Defining Teacher Quality
10. The Power of Teacher Teams (What Harvard says)
11. Finally, we put it all together, a synthesis: Being A Teacher in Chile…
* After reading this book, you will have new insights into some timeless questions. You may want to investigate further, do research, or discuss the topics with your colleagues. Teaching is not passive, and this book will promote your active participation in your profession, both in and out of the classroom.
See on www.youtube.com