Tom: Today, I'm happy to be with Becky Corwin-Adams on my blog. Welcome Becky.
Becky: Thanks for having me Tom. It's a pleasure to be here.
Tom: Becky, I understand that you don't have much time so we'll jump right into the interview. Is that OK with you?
Becky: I actually cleared out my calendar to be here, so you don't have to rush.
Tom: (surprised) In that case, would you like tea or coffee?
Becky: Do you have any mineral water?
Tom: Of course. Here you are, Becky. (pours sparkling water into a glass for her)
Becky: Thank you Tom. This water is what I needed on a hot day like today.
Tom: Becky, can you tell my readers something about yourself and your books please?
Becky: I am a freelance writer, newspaper columnist, and the author of 15 books. My books are pet stories and memoirs. I am also involved in dog rescue (cocker spaniels) and I share my home with seven rescued cocker spaniels.
Tom: Very interesting. It seems you have found a way to tie your personal and professional lives into a harmonious existence. Everything you just mentioned is connected. What is the name of your new book?
Becky: My latest release is "The Best of the Empty Nest, Volume II".
Tom: What is the Empty Nest series about?
Becky: The books are a collection of my newspaper columns. The columns cover a wide variety of topics including major weather events, dog stories, and family vacations.
Tom: I see. You take a wide-angle approach to your writing. What authors, or books have influenced you?
Becky: I have been an avid reader since childhood. I have read most of the books written by Beverly Cleary, Carolyn Haywood, and Carolyn Keene. As an adult, I have enjoyed reading Amish fiction, memoirs, and my most recent favorite genre is cozy mysteries.
Tom: Becky, again you are quite eclectic, but I can see a common thread emerging between your reading and writing. For me, it's the human condition. Humanity is present in your reading and writing. What other books are you working on now?
Becky: I am currently working on another dog book, or two. (smiling)
Tom: Or two? 🙂 Let me turn to the Bogeyman of most indie authors, namely, promoting your work. What is your best method or website when it comes to promoting your books?
Becky: I promote a lot on Facebook. My favorite groups are: We Love Memoirs, Dog Books, Wanda's Amazing Amazon Reviewers, and Tom Winton Authors Helping Authors.
Tom: I'm not surprised to hear you mention Facebook. But I must admit that Twitter is conspicuously absent. You don't like Twitter?
Becky: Tom, I get really good results with Facebook as a promotion tool.
Tom: Fair enough. What works, works. Do you have any advice for new authors?
Becky: The more books you have out there, the more books you will sell. At the same time, focus on quality, not quantity. I have known authors who publish a new book every week and many of them are full of typos and grammatical errors.
Tom: Work that is poor quality in the mechanics of the language is one thing indie authors need to avoid, so the pace of an author's production should allow ample time for proofreading by another set of independent eyes.
Becky: I definitely agree with that Tom.
Tom: What is the best advice you have ever heard for authors?
Becky: Be sure your book has a professional looking cover and is professionally edited.
Tom: The basics can not be ignored. I totally agree with your advice Becky. Can you tel my readers what you are reading now?
Becky: A memoir by Jeanne Cooper, "Not Young, Still Restless".
Tom: What's next for you as a writer?
Becky: I am planning to write some short stories in the near future.
Tom: Becky, I'd like you to close your eyes. Go ahead, you can trust me. Good. Now imagine you're on a deserted island. There's nothing on this island but a few coconut trees. No TV, no radio, no electricity, no batteries. You found a cave to give you shelter and you walk inside.
Becky: It's dark in here Tom.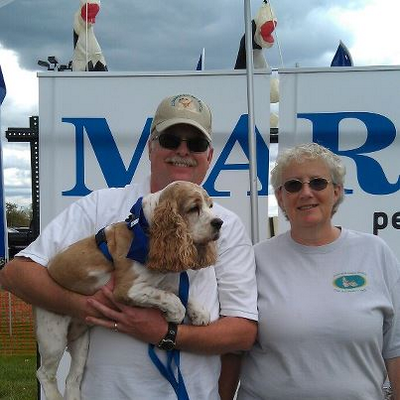 Tom: Open your eyes. In front of you is a shelf full of books written by Thomas Jerome Baker. Go ahead and take 3 or 4 to read.
Becky: I got three.
Tom: Which books do you have?
Becky: Amish fiction and cozy mysteries.
Tom: Those aren't my books.
Becky: I have hundreds of books on my Kindle to read.
Tom: Becky, it has been a pleasure having you on my blog. Thank you for taking the time out of your busy schedule to be here.
Becky: It was my pleasure. I enjoyed it. And thank you again for the water.
Social Media Tools:
Blog/Website: https://sites.google.com/site/beckycorwinadamsauthor/home
Amazon Author Page: http://www.amazon.com/Becky-Corwin-Adams
Facebook: https://www.facebook.com/Becky-Corwin-Adams-Author-1775604862580229/
Twitter: https://twitter.com/BeckyCorwinAdam
Pinterest: https://www.pinterest.com/BeckyCAdams/
Google+: https://plus.google.com/108730445579930021373/
Do you love memoirs and enjoy getting free books? Join the Facebook group "We Love Memoirs". #WLM pic.twitter.com/T528awxnzb

— Becky Corwin-Adams (@BeckyCorwinAdam) April 18, 2016