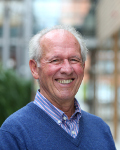 by Christopher Day
School of Education, University of Nottingham, Nottingham, UK
*Correspondence
Christopher Day, School of Education, University of Nottingham, Jubilee Campus, Wollaton Road, Nottingham NG81BB, UK.
Email: christopher.day@nottingham.ac.uk
1 | INTRODUCTION

There is little doubt that responses to the question "What is teaching about?" would depend on the political and cultural heritage of the country or jurisdiction and/or individual values. These might range from those primarily concerned with universal suffrage for all (equity, social justice) through to various interpretations of democracy, preparation for work, social reproduction, citizenship, "eudaimonia," indoctrination, or revolution by the "oppressed."

Yet regardless of the rights and wrongs of the different positions taken, all protagonists would subscribe to the view that it is the qualities of teachers and teaching that are key to the achievement of educational purposes.

Over the years, governments have attempted to define quality by developing national teacher qualification frameworks and in‐service teaching standards, often expressed as competences, and putting into place various means of monitoring and judging to what extent these standards are being reached and even surpassed.

In effect, they are intended to reflect, if not represent, what education is about.

Usually, these are role‐related and/or based on linear notions of career progression or the growth of expertise. In this short discussion paper, I will, for the most part, avoid analysing and critiquing these directly, but rather use this as an opportunity to share a few thoughts on what every piece of good research tells us about what lies at the heart of "good" teaching and "good" teachers.

As a point of departure, I will use Biesta's views of the "tendencies" that are currently influencing how "good education" and "professionalism" are being defined:

"I argue that three tendencies that are often presented as developments in the ongoing professionalisation of teaching and that can be found in different forms and guises in schools, colleges and universities—treating students as customers; being accountable; and replacing subjective judgement with scientific evidence—are undermining rather than enhancing opportunities for teacher professionalism" (Biesta, 2015, p. 75).

Beginning with this consideration provides a way of discussing the contested meanings of teachers' professionalism, what being a "good" teacher implies, the challenges that teachers face in teaching well and to their best and how standards and competences can have only a limited role in defining professionalism.

2 | TE ACHER PROFESSIONALISM AND STUDENT ACHIE VEMENT: NO
DIRECT CAUSE AND EFFECT

One broadly acknowledged component of "professionalism" to which teachers and their unions lay claim is that, by virtue of their preparation and subsequent qualifications, they should have a measure of classroom autonomy to exercise discretionary judgements about the curriculum, select and enact pedagogies that are appropriate to the learning needs of their students and assess their progress.

In this claim, teachers are not, by definition, unquestioningly compliant ciphers of information, knowledge and preferred ways of thinking and behaviour provided by others. Recent reforms in many countries have led to school quality becoming perceived as largely defined by output metrics, i.e., tests and examinations.

What the reforms have created is the myth that there is a direct cause and effect relationship between teachers' teaching and student learning and attainment.

Standards and competences, and the more detailed expression of these have become important means of perpetuating this myth, and, alongside this, ensuring a widespread perception of teachers' direct accountability for its "delivery" to employers, parents and students as "customers".

3 | GOOD TEACHERS AS EDUCATORS

An inescapable truth, however, is that all teachers are charged by societies with "educating" rather than "teaching" children and young people in ways which others, including advanced technologies, cannot. "Teaching" is a word that limits the scope of the work teachers need to pursue, especially in this century, when screen cultures and social media at the very least serve to reduce students' time and opportunity for reflection, "deep learning" and the formation of considered judgement.

All students are entitled to be educated by teachers who ideally have a "call" to teach, whose minds, hearts, relationships and actions are imbued with strong moral/ethical purposes, who are knowledgeable, caring, respectful, committed, resilient and who always strive to teach to their best and well. The work of teachers as educators—and they do exist‐ goes beyond confining conceptualisations of teaching as a "craft" or "scientific" endeavour only.

These "good" teachers strive to influence their students' minds beyond mere absorption, re‐gurgitation or reproduction to embrace access to, processing and evaluation of existing information, knowledge, social formation, embodied artistic and spiritual experiences.

In an age of increasing emphasis on the functional and the material, good teachers provide optimal opportunities for individuals to acquire knowledge, understand and pursue informed and empathetic appreciative critique of their own and others' norms, values and actions within a continuing love of learning through reflection and inquiry. Although "standards" or "competences" frameworks have a place in assisting in identifying teacher effectiveness, they are limited in their ability to measure these.

4 | THE CHALLENGES OF ALWAYS BEING A "GOOD" TEACHER

Relationships between teachers' work, lives and effectiveness are complicated and a wide range of research and evidence show unequivocally that not all teachers are always "good", however that is defined.

It would be foolish to ignore the persistent negative international reports of teacher stress (Ingersoll, Merrill, & Stuckey, 2014), high levels of attrition of teachers in their early years in many Western countries (Craig, 2017) and increasing "presenteeism" of those in their middle and later years of teaching (Day & Gu, 2014; Johns, 2010).

Many students continue to be taught by teachers for whom teaching is just a job, or who have become worn down, exhausted by the changing attitudes, demands and needs of students, poor school leadership, increases in bureaucratic tasks, or narrow, primarily functionalist external policy directives which cause schools to become fixated with achieving academic performance targets that limit their classroom autonomy to pursue their broader educational agendas (Ball, 2003; Day, 2017; Skaalvik & Skaalvik, 2011).

5 | TEACHING TO ONE'S BEST AND WELL: THE RESPONSIBILITIES OF
TEACHER EDUCATORS AND SCHOOLS

Should teachers themselves bear the sole responsibilities for teaching well and to their best? Clearly, those who recruit and prepare them share in the responsibility for their formation and development beyond teaching craft needs. When students become teachers, they should have a clear understanding of the broader purposes of education, a view of the "good" society, equity and continuing love of learning.

They should be able to reflect critically and be clear about the preferred "shape" of their professional identities, how they define "commitment", their values, dispositions, virtues, a range of pedagogies, differentiating between the learning needs of every student, their expectations of themselves and others, their capacities for resilience and how to manage the emotional dimensions of teaching and learning.

Similarly, schools themselves, and especially their leaders, need to support this core, "what it takes to be a good teacher" curriculum. Whatever new teachers bring with them may be fragile and will need nurturing and, since needs and contexts change over teachers' career lives, more experienced teachers' sense of identity, commitment and resilience are likely to need revisiting and renewing in the middle and later phases of their working lives (OECD, 2011).

Regardless of external social contexts and conditions in which teachers work, all students, whether at school or university, are entitled to be taught by teachers who are willing and able to teach well and to their best.

Craig's (2013) entreaties for teachers to bring their "best loved selves" to their work are worthy, but not enough, because "best" does not necessarily mean that teachers are teaching well!

Good teaching requires teachers who are clear about their professional purposes, those of the organisation, parents, and their governments (some or all of which may be conflicting), willing and able to manage these in classrooms in which students are likely to exhibit the results of a variety of motivations, abilities and behaviours, regardless of personal and professional circumstance.

Good teaching may include, but is more than meeting sets of standards and greater than the sum of competences, however these may be defined. Narrowly framed competences are only one part of the necessary toolkit which teachers need in order to teach to their best and well and are not useful when they are used as sticks to ensure compliance rather than encourage review and further development.

Fundamentally, in order to exercise "discretionary capital" (Hargreaves & Fullan, 2012), teachers need to be able to "read" and understand the classroom, school, pupil and policy contexts in which they work, to exercise "considered" judgements and to manage the emotional cauldrons of classroom lives.

They also need to be motivated and committed (to their subjects, their students, their colleagues) and they need to have capacities for hope, academic optimism and resilience which encompass but go beyond baseline standards and competences.

6 | CONCLUSIONS

The issue for education policy makers is not whether the use of standards and competence‐based development themselves are intrinsically valuable and worthwhile pursuits, but whether their dominance distorts and detracts from the notion of teacher professionalism.

If a key purpose of school education is to enrich the lives of students (Flores‐Crespo, 2007, p. 45) by, for example, promoting critical reflection and active engagement in their own learning and, through these, the ability to exercise personal autonomy rather than passive compliance, then fostering "human capability" which focuses upon "the state of the person, distinguishing it both from the commodities that help generate that state, and from the utilities generated by the state" (Sen, 1993, p. 43) may be preferable to the "functionalism" represented in standards and competences only.

Education may then become the "practice of freedom", rather than the performance of compliance.

REFERENCES
Ball, S. J. (2003). The teacher's soul and the terrors of performativity. Journal of Education Policy, 18, 2015–2028. https://doi.org/10.1080/0268093022000043065

Biesta, G. (2015). What is education for? On good education, teacher judgement, and educational professionalism. European Journal of Education, 50, 75–87. https://doi.org/10.1111/ejed.12109

Craig, C. J. (2013). Teacher education and the best‐loved self. Asia Pacific Journal of Education, 33, 261–272. https://doi.org/10.1080/02188791.2013.788476

Craig, C. (Ed.). (2017). International teacher attrition: Multi‐perspective views. Teachers and Teaching: Theory and Practice, 23, 859–862. https://doi.org/10.1080/13540602.2017.1360860

Day, C. (2017). Teachers' worlds and work: Understanding complexity, building quality. London, UK: Routledge.

Day, C., & Gu, Q. (2014). Resilient teachers, resilient schools: Building and sustaining quality in testing times. London, UK: Routledge.

Flores‐Crespo, P. (2007). Situating education in the human capabilities approach. In M. Walker & E. Unterhalter (Eds.), Amartya Sen's capability approach and social justice in education (pp. 45–66). Basingstoke, UK: Palgrave Macmillan.

Hargreaves, A., & Fullan, M. (2012). Professional capital: Transforming teaching in every school. New York, NY: Teachers College Press.

Ingersoll, R., Merrill, L., & Stuckey, D. (2014). Seven trends: The transformation of the teaching force, updated April 2014. CPRE Report (#RR‐80). Philadelphia, PA: Consortium for Policy Research in Education, University of Pennsylvania.

Johns, G. (2010). Presenteeism in the workplace: A review and research agenda. Journal of Organizational Behavior, 31, 519–542. https://doi.org/10.1002/job.630

OECD. (2011). Teachers matter: Attracting, developing and retaining effective teachers. Pointers for policy. Paris, France: OECD Publishing.

Sen, A. (1993). Capability and wellbeing. In M. Nussbaum & A. Sen (Eds.), The quality of life (pp. 30–53). Oxford, UK: Clarendon Press.

Skaalvik, E., & Skaalvik, S. (2011). Teacher job satisfaction and motivation to leave the teaching profession. Teaching and Teacher Education, 27, 1029–1038.

 ** This is an open access article under the terms of the Creative Commons Attribution License, which permits use, distribution and reproduction in any medium, provided the original work is properly cited. © 2019 The Authors. European Journal of Education published by John Wiley & Sons Ltd.

Day C. What is teaching about? Professionalism and the limitations of standards
and competences. Eur J Educ. 2019;00:1–4. https://doi.org/10.1111/ejed.12348

**

Christopher Day is Professor of Education and member of the Centre for Research on Educational Leadership and Management (CRELM).

He is also Professor of Educational Leadership, University of Sydney, Australia; Chair Professor of Educational Leadership, Beijing Normal University, China.

INTERNATIONAL EXPERIENCE

During the last twenty years, he has led and continues to lead national, European and international research and development projects in the areas of teachers' work and lives and school leadership and to collaborate in these with colleagues in Europe, North and South America, China and Australasia, including invited keynote addresses at several national and international conferences.His abiding interests remain in teacher quality, school leadership, improvement and effectiveness; and, within these, understanding how schools, school networks and universities may provide effective management and support for teachers' and principals' long-term professional development, wellbeing and effectiveness through research and teaching.

EDITORSHIPS

He is Editor-in-Chief of 'Teachers and Teaching: Theory and Practice' (TTTP); and a member of the Editorial Boards of The British Educational Research Journal (BERJ), Teaching and Teacher Education (TATE), and the Journal of Educational Administration (JEA).

RESEARCH

His national research projects include research on variations in teachers' work, lives and effectiveness; the evaluation of school based continuing professional development; the impact of the leadership of improving and effective schools on pupil outcomes; leading schools in challenging urban contexts; effective classroom teaching; and teacher and school resilience. Recent international projects include a 9 country European project on the work of principals of successful schools in challenging urban contexts; a two country project on policy enactment; and an International Baccalaureate schools' project on the leadership of the primary years programme.He is currently directing an 20 country international research network on successful school principalship (ISSPP).

PUBLICATIONS

His books have been published in several languages and include:

Teachers Worlds and Work: Understanding Complexity, Building Quality (2017);

A Decade of International Research on School Leadership (2016);

Successful School Leadership: Lessons from the Field (2014);

Resilient Teachers, Resilient Schools(2014);

The International Handbook of Teacher and School development (2012);

New Understandings of Teachers' Work: Emotions and Educational Change (2011);

Successful School Leadership: Linking with Learning and Achievement (2011);

The New Lives of Teachers (2009)

Teachers Matter (2007) Open University Press;

Successful Principalship: International Perspectives (2007);

A Passion for Teaching (2004);

International Handbook of the Continuing Professional Development of Teachers (2004);.

Effective Leadership for School Improvement (2003);

Theory and Practice in Action Research (2002) (Co-edited) Oxford, Symposium Books;

Developing Teachers: The Challenges of Lifelong Learning (Falmer Press, 1999).

His is Adjunct Professor at the Chinese University of Hong Kong and Beijing Normal University and Visiting Professor at the InHolland University, The Netherlands.

HONOURS

In recognition of his work internationally in the field of continuing professional development for teachers, he was awarded an Honorary Doctorate from the University of Linkoping, Sweden, in 1993 and, in 2010, the Michael Huberman Award for Excellence in Research on Teachers by the American Educational Research Association. In 2009, he was awarded a D.Litt by the University of Nottingham and in 2012 he was elected as a Fellow of the Academy of Social Sciences.

RESEARCH STUDENT SUPERVISION

Christopher Day supervises research students working for research degrees in these areas: School Leadership and Change; Teachers' Work and Lives; Continuing Professional Development; Leadership; Teacher Thinking; Reflection; Qualitative Research; Action Research; Biography and Narrative; School Development, Change and Improvement.

Expertise Summary

Leadership; schools in challenging circumstances; teacher' work and lives; teacher identities; teacher commitment; teacher resilience; change at system and school level.

Teaching Summary

Teacher development

School improvement

School leadership

Teacher and school change

Research Summary

His particular concerns centre upon the continuing development of teachers, teachers' work, lives and effectiveness, teacher identity, commitment and resilience, leadership and school cultures, trust… read more

Recent Publications

DAY,C,

2018.

International Networks as Sites for Research on Successful School Leadership.

In:

Complementary Research Methods for Leadership and Policy Studies

Palgrave Macmillan.